Australia's Most Instagram-able Locations
Things To See & Do, Accommodation, Getaway Accommodation, Discover, Food & Wine, Getaway, Things To See & Do
Australia has an abundance of iconic and picturesque locations spanning across the country. From pristine white beaches in the west, towering rock forms in the north, and stunning skylines in the east – Australia has no shortage of 'Instagram-able' locations for all to explore and enjoy. We have narrowed down this long list of stunning locations to just six absolute must do's when you are on your next holiday down under.
Gold Coast, QLD
The Gold Coast is a unique part of Australia where sky scrapers meet the ocean. It is famous for its great surfing spots, long sandy beaches, theme parks, and stunning sunrises. Whether you're into the night life of Surfers Paradise, or the more laidback atmosphere of Burleigh Heads, there's something for everyone. The photo opportunities are endless.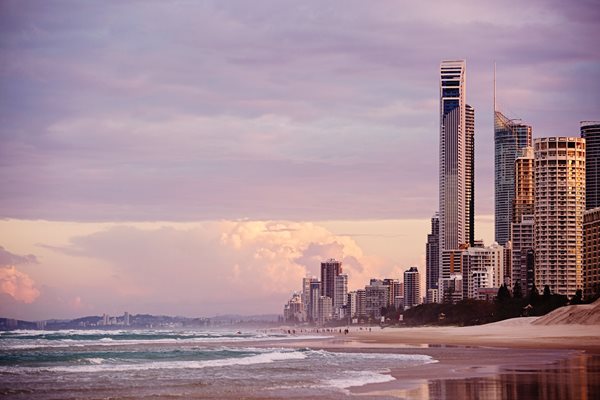 Cape Byron Lighthouse, North NSW
Byron Bay has quickly become one of Australia's most swanky beach towns, where it is a popular destination for Hollywood stars, backpackers and the good old fashioned road trippers. The Cape Byron Lighthouse would have to be one of the most famous 'photo-op' locations in Byron Bay. The lighthouse marks Australia's most easternly point, and provides as a picturesque vantage point for viewing the sunrise, whale watching, and dolphin/turtle spotting!
Pink Salt Lake, WA
If you're searching for something truly spectacular, then the Pink Salt Lake over in Western Australia will exceed your expectations. The water in the lake has a natural pink colour to it due to the algae Dunaliella Salina that grows in the lake. This destination is still relatively quiet and is not yet inundated with tourists. Be sure to visit during the day time to get the best snaps!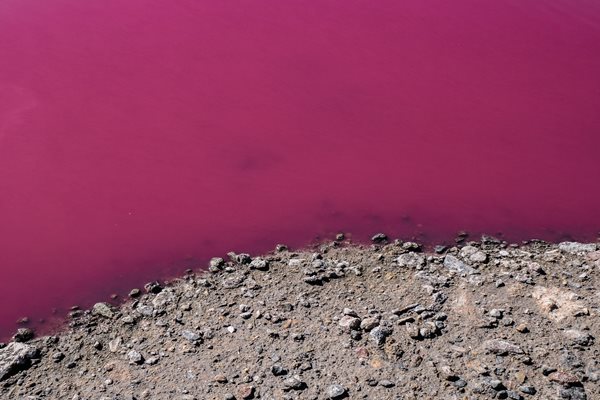 Pebbly Beach, NSW
Located in the rural area of Murramarang National Park in New South Wales this beach is well known for its large kangaroo population. The secluded and relaxed feel is like no other. The area that surrounds this beach is known for its great walking paths which wind along the coastline through the national park.
Fraser Island, QLD
Queensland's Fraser Coast is a stunning stretch of beaches and clear blue water, and Fraser Island is the icing on the cake. Fraser Island is known for its stunning vistas, white sandy beaches, and towering cliffs. Lake McKenzie in particular is a photographer's dream. It is a crystal-clear fresh water lake situated in the middle of Fraser Island. If you're into the sun and the sand – then this is the destination for you.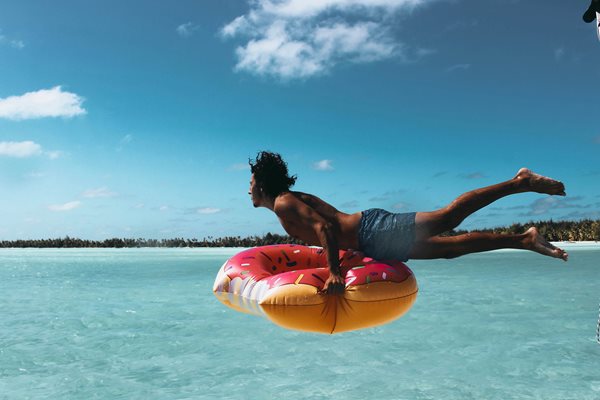 Uluru, NT
When the words "Australian Outback" are heard, the first thing that comes to mind is "Uluru". For those who don't know what this is, it is a large sacred rock form that shoots up out of what is otherwise a flat landscape. There are plenty of stunning photo opportunities at this site, but we do recommend travelers participate in a guided tour to ensure you are being respectful to the sacred site and so you can learn about the cultural history of the spectacular rock formation.
The pinnacles, WA
The Pinnacles are located a short drive north of Perth in the Nambung National Park. They are limestone pillar formations that are located in the middle of the sandy desert. The Pinnacles come in all shapes and sizes; some even reach heights of up to 3.5 meters. There are hundreds of them scattered throughout the National Park and they are definitely a photo op you don't want to miss!